Without question, is a cruise with Monarch Wildlife Cruises. Dunedin has a lot going for it (and I'm seriously considering moving there in future…), but if you're like me and you love nothing more than jumping on a boat to go and see some seabirds – go with Monarch. A one-hour wildlife cruise takes you out beyond Taiaroa Head to where the albatross skim the sea, and even on the two flat-calm days that we encountered, there was plenty to see.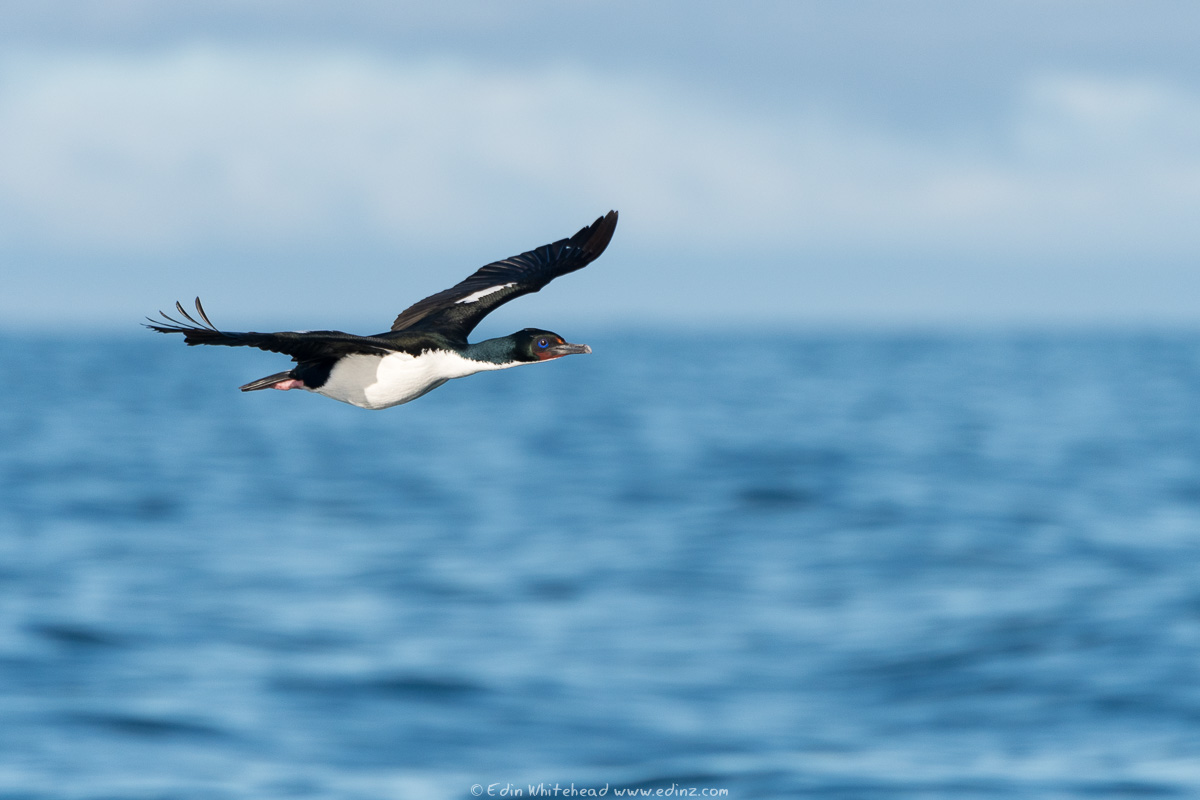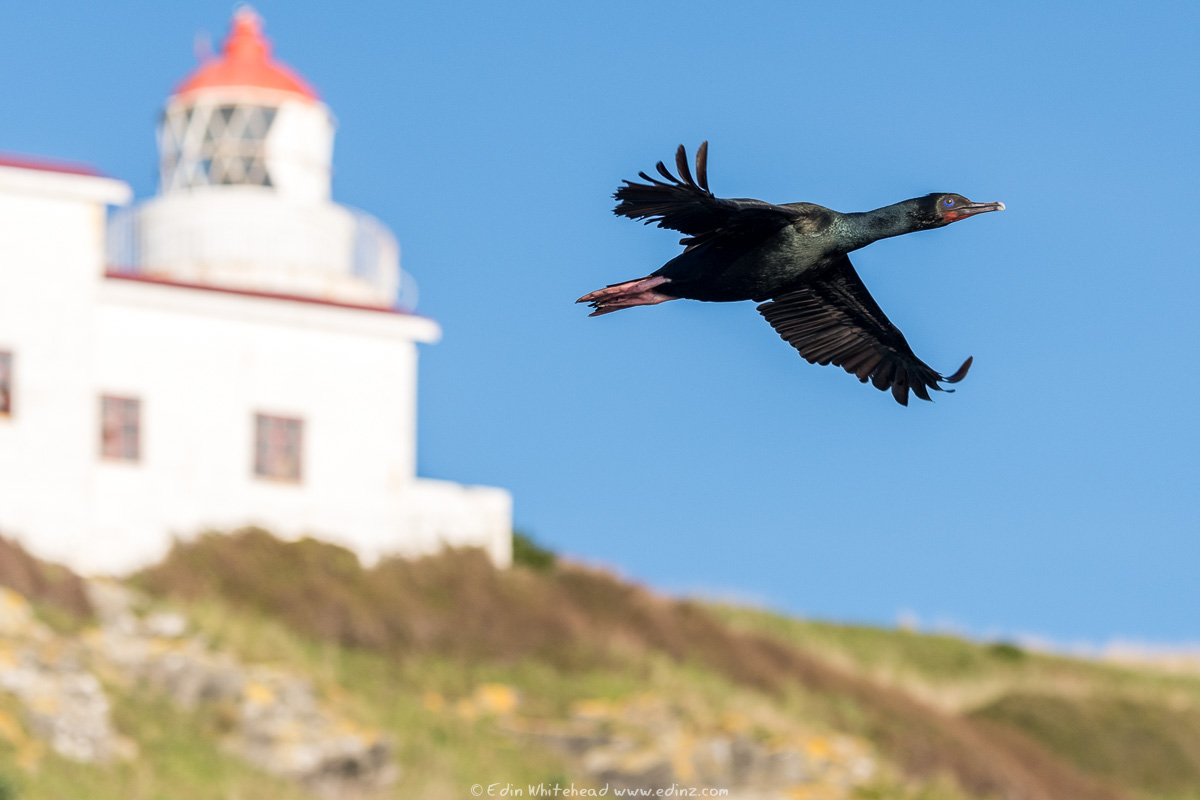 The first two photos aren't albatross (obviously) – they're the two colour morphs of the Otago shag. Up until last year these shags, along with the ones in Foveaux Strait, were known as the Stewart Island shag. However they're now identified as two distinct species, based on genetic and morphological differences (here's the abstract of the paper, if you're into that). So these shags are actually quite rare – they have a population of about 2500. With 13 native species, New Zealand is a real hotspot for shags (or cormorants, as they're called elsewhere) – many of our Subantarctic islands have their own endemic shag species. There is an Otago shag breeding colony on Taiaroa Head that you can view on the Monarch trip, but as we're out of season there weren't too many birds there. I'd love to see it thronging with birds during the breeding season!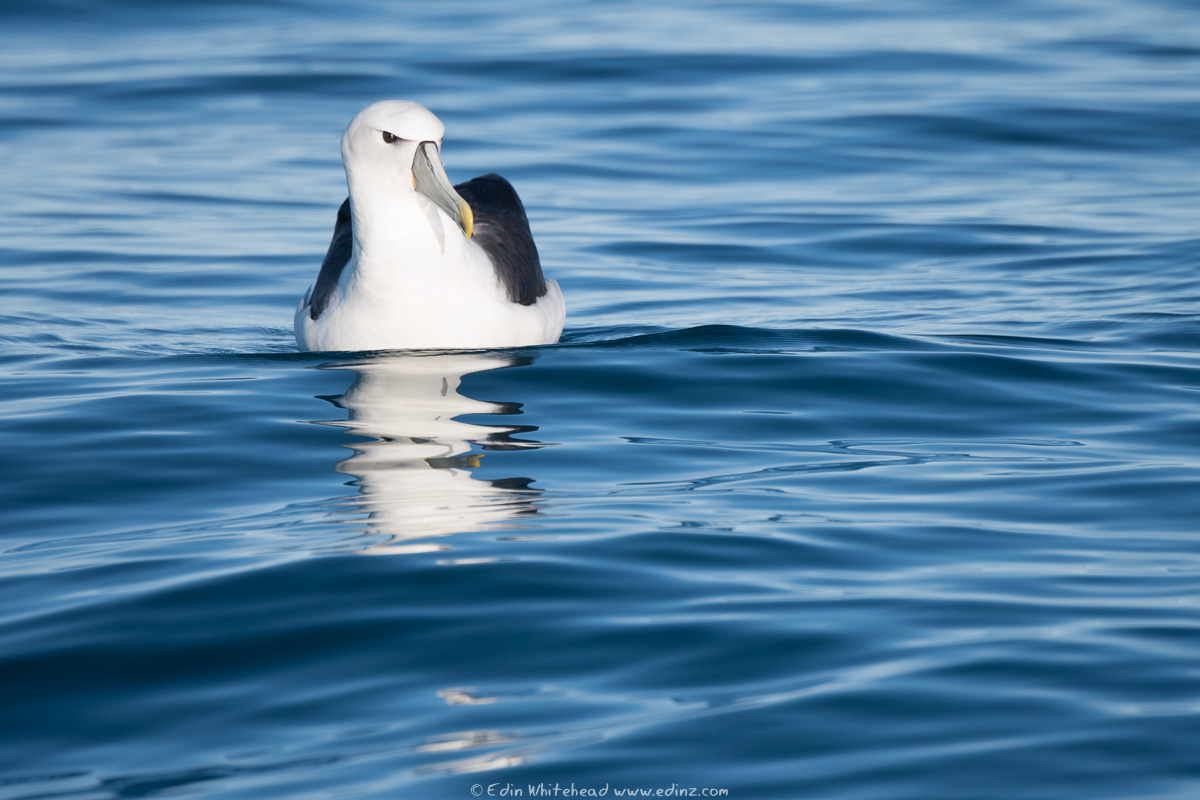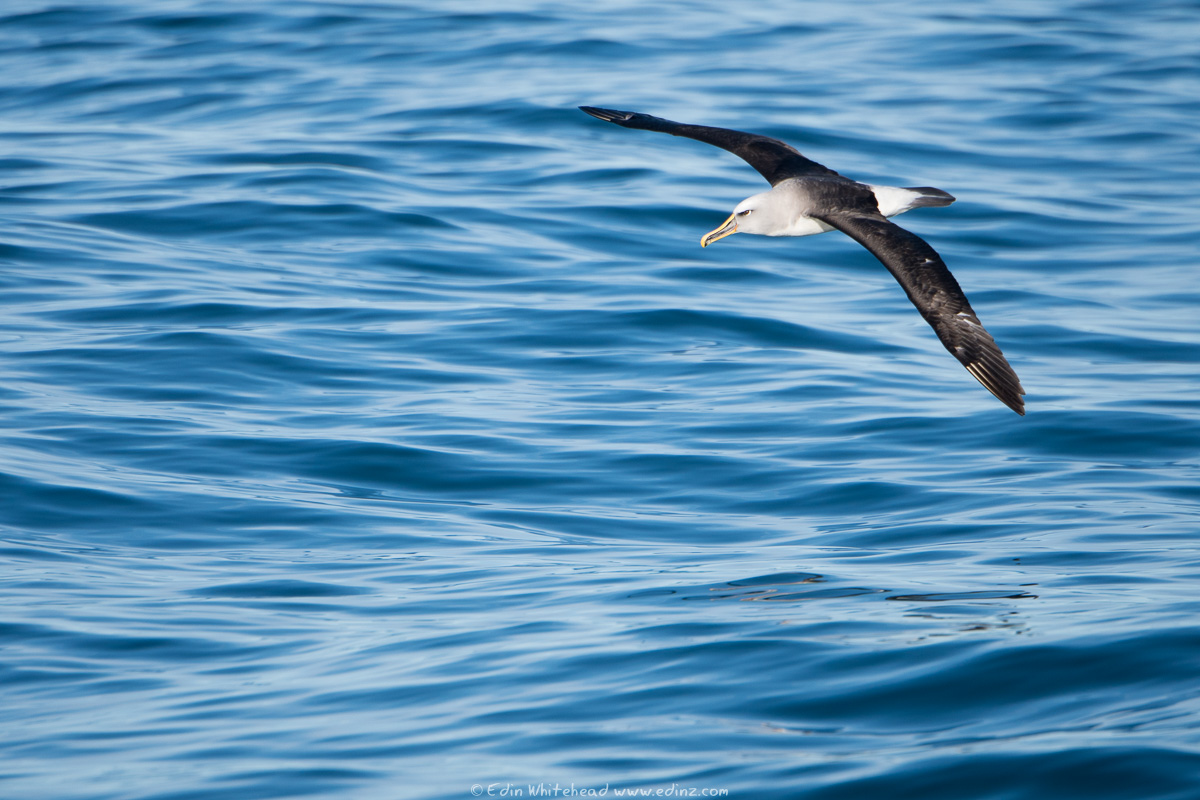 Calm weather is not albatross weather. Despite this, we racked up a small following of Buller's albatross, a handful of White-capped albatross, and on our first trip – a single Northern Royal trying to get back to the colony at Taiaroa without much luck! Without a stiff breeze, they can't make it up the cliffs to the nesting sites. Albatross are terrible at flying – they're built for gliding on the winds that are so typical of the open ocean. Unfortunately it means they're a bit becalmed in weather like this, and they just have to wait for the winds to pick up again.
These last few photos are from our first cruise, on a beautiful soft grey day which made for some nice images. I spent a lot of time simply content to watch the albatross fly, skimming low over the turquoise water. Albatross are often attracted to boats because there's the chance of a free snack – fishing boats tend to be slightly more rewarding than wildlife-watching tours though! Unfortunately it also leads to a lot of seabird deaths when they interact with commercial long-liners, getting hooked on bait-lines and dragged under. Although there are some measures in place to reduce the risk of this, there's a lot of ocean out there, a lot of fishing boats, and we can't have eyes on all of them.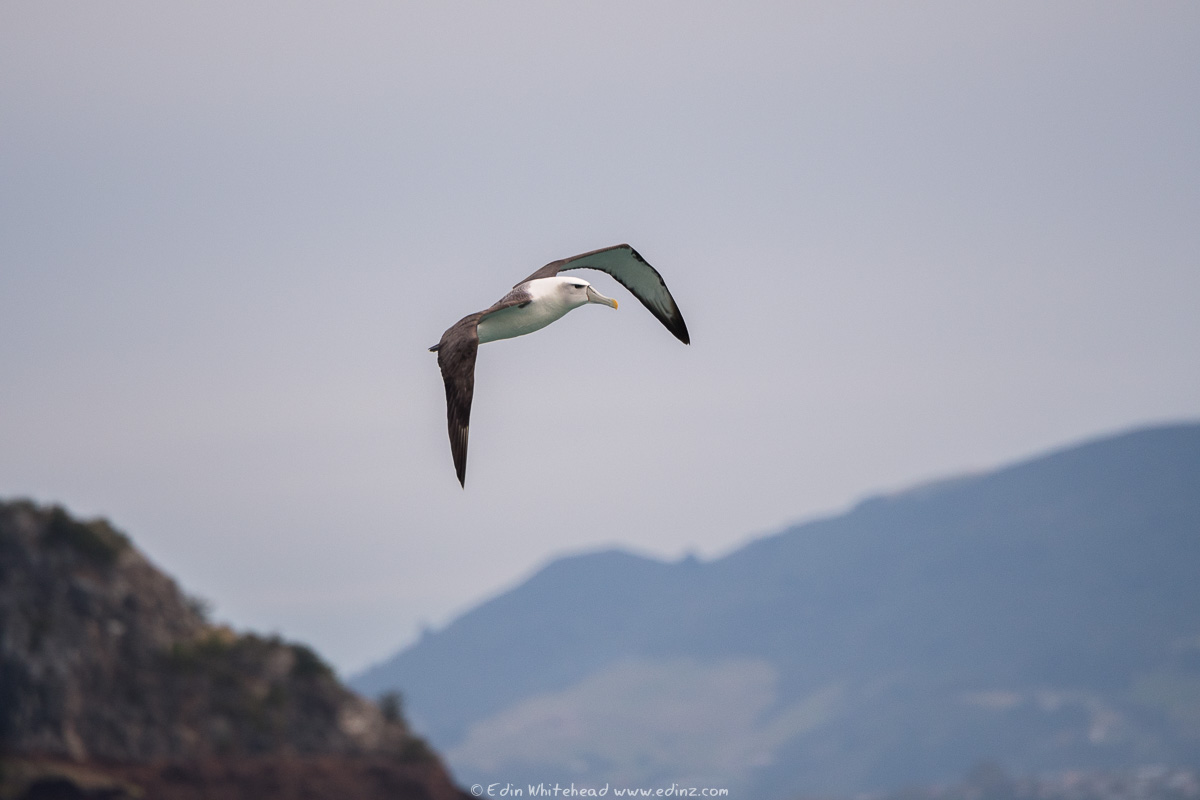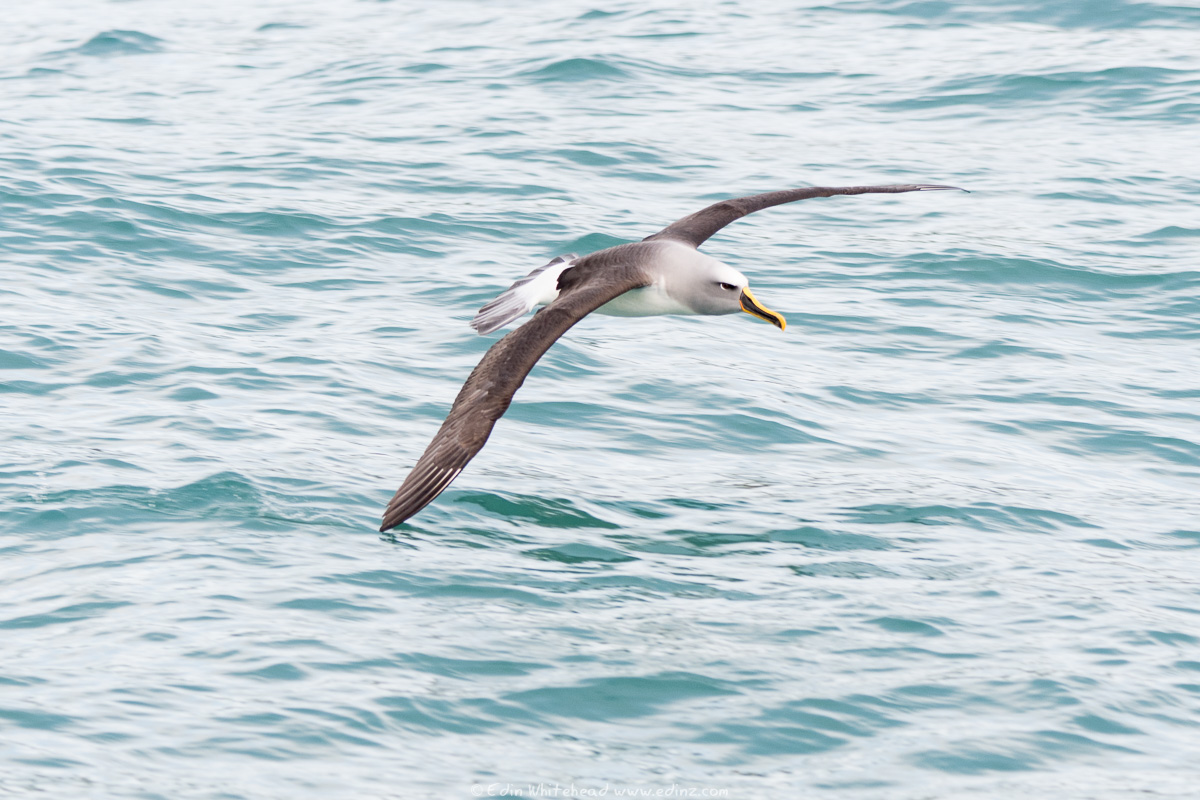 So yes, every time I am in Dunedin, I will make sure to go out with Monarch at least once. I really can't recommend it enough! I have my fingers crossed for some wilder weather next time…