Predator Free 2050 is a big goal for New Zealand. How do we get rid of the worst introduced pests at a national scale? Pest eradication on isolated islands is one thing – they're far away and it's difficult for pests to re-invade once they're gone. But on our mainland, where there are fewer barriers for movement, where people and their pets live? It's a lot of work to not only eradicate pests, but also prevent them from coming back. It's ambitious. But not impossible. The key is getting everyone involved.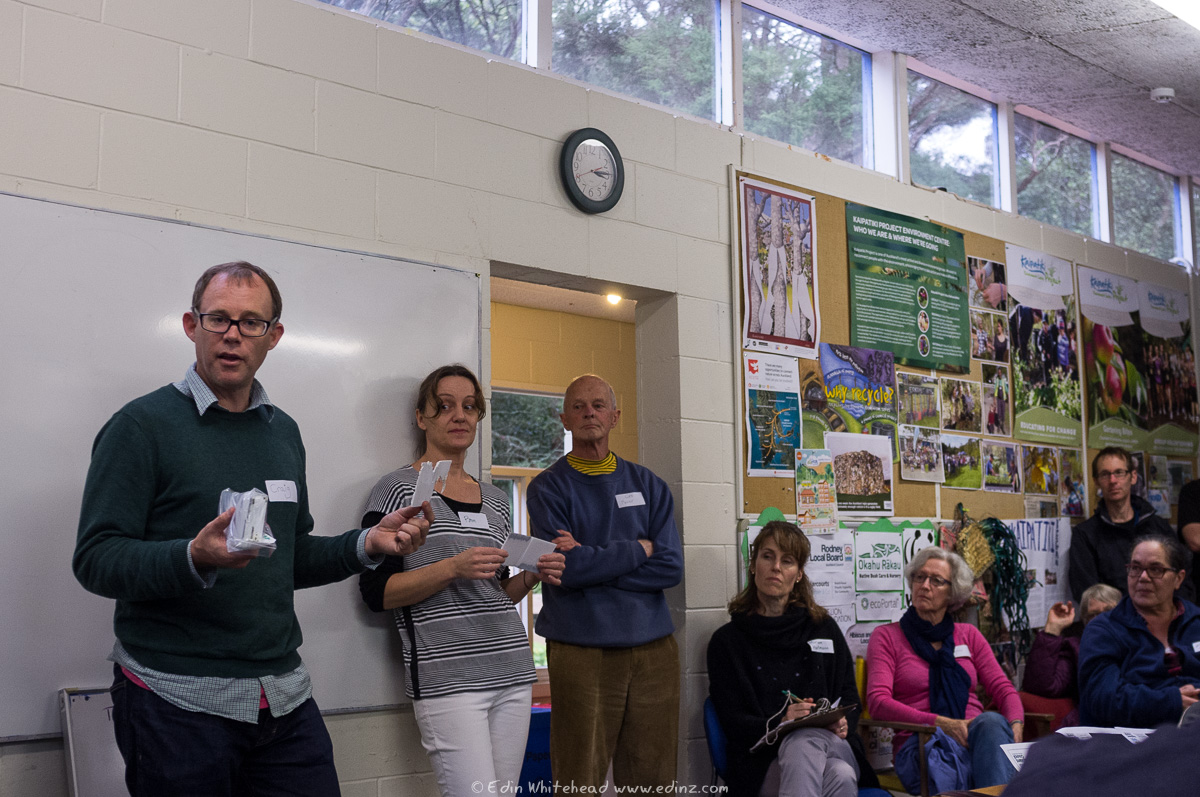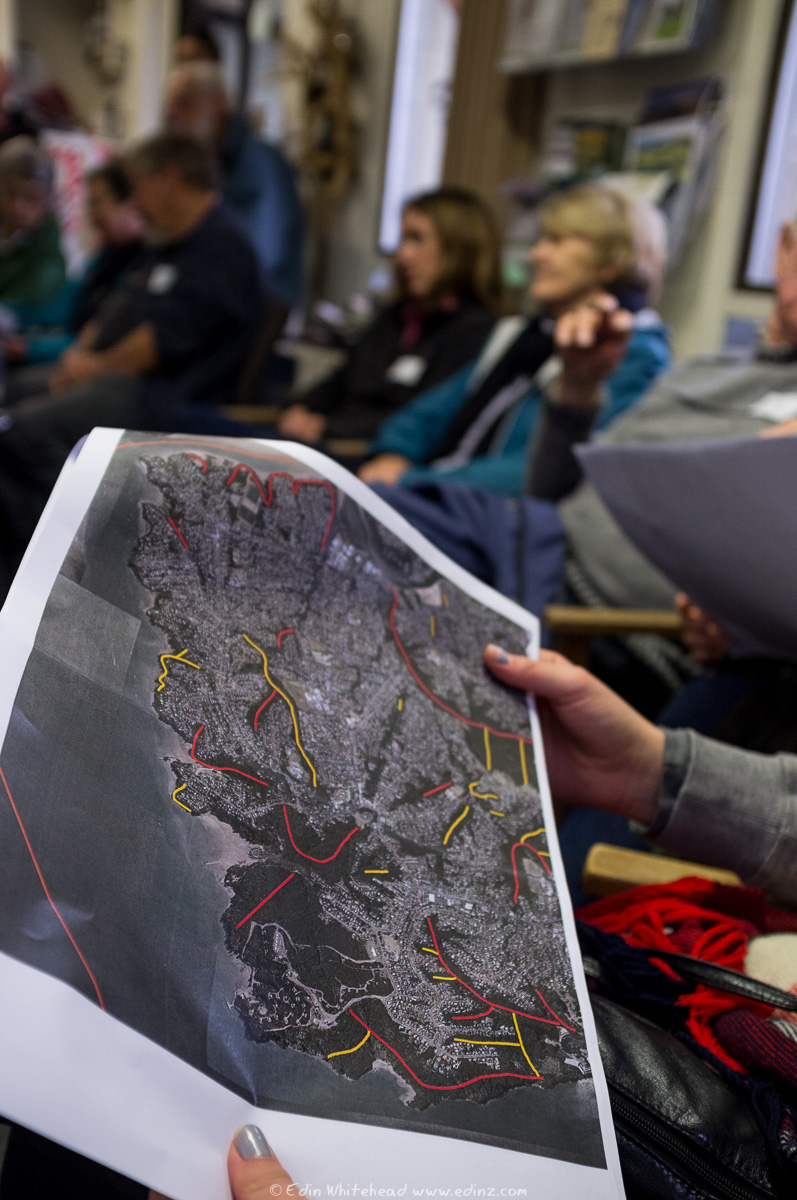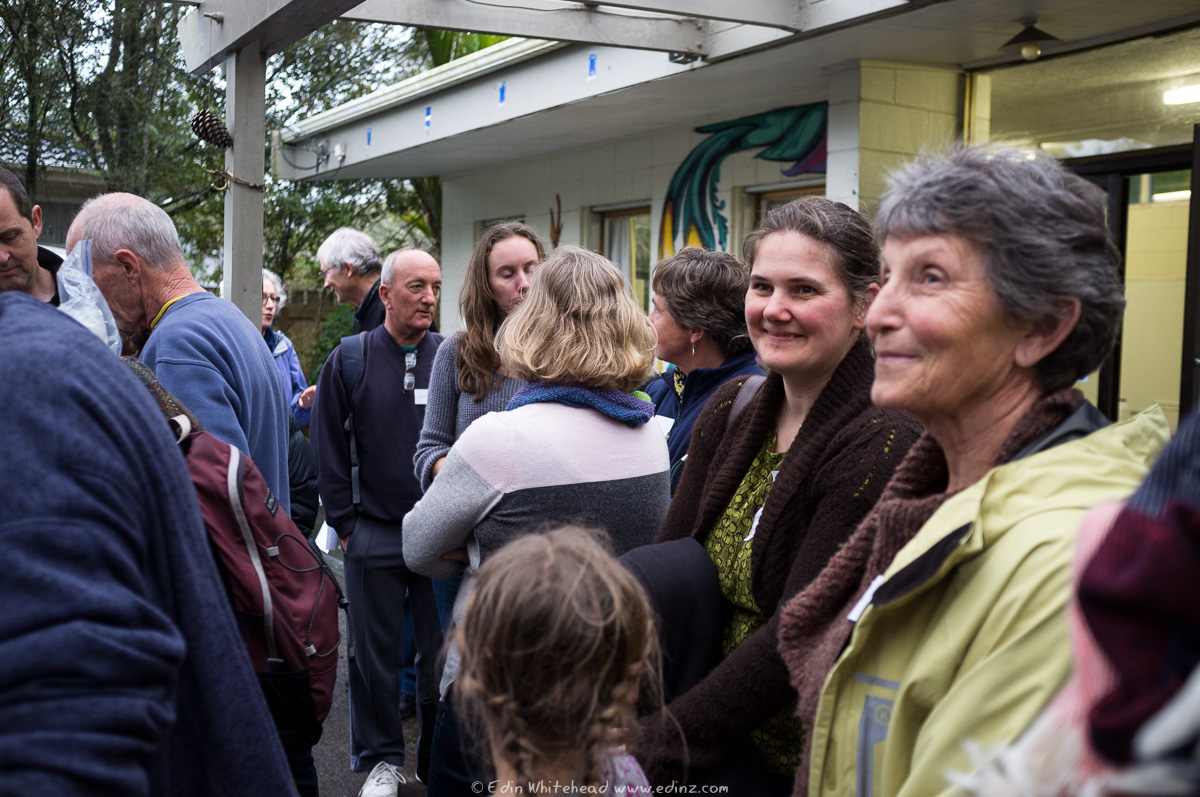 The first steps, though, involve figuring out what we're up against. How many little introduced mammals do we have running around in the landscape? This is where stage one of Pest Free Kaipatiki comes in. This big citizen science project is getting volunteers to lay out lines of "chew cards" – plastic cards stuffed with peanut butter (rodents love peanut butter!) that will record bite-marks from whatever stumbles across them. By looking at the bite-marks, we can get a better idea of what's in the area, and what we'll have to do to get rid of them.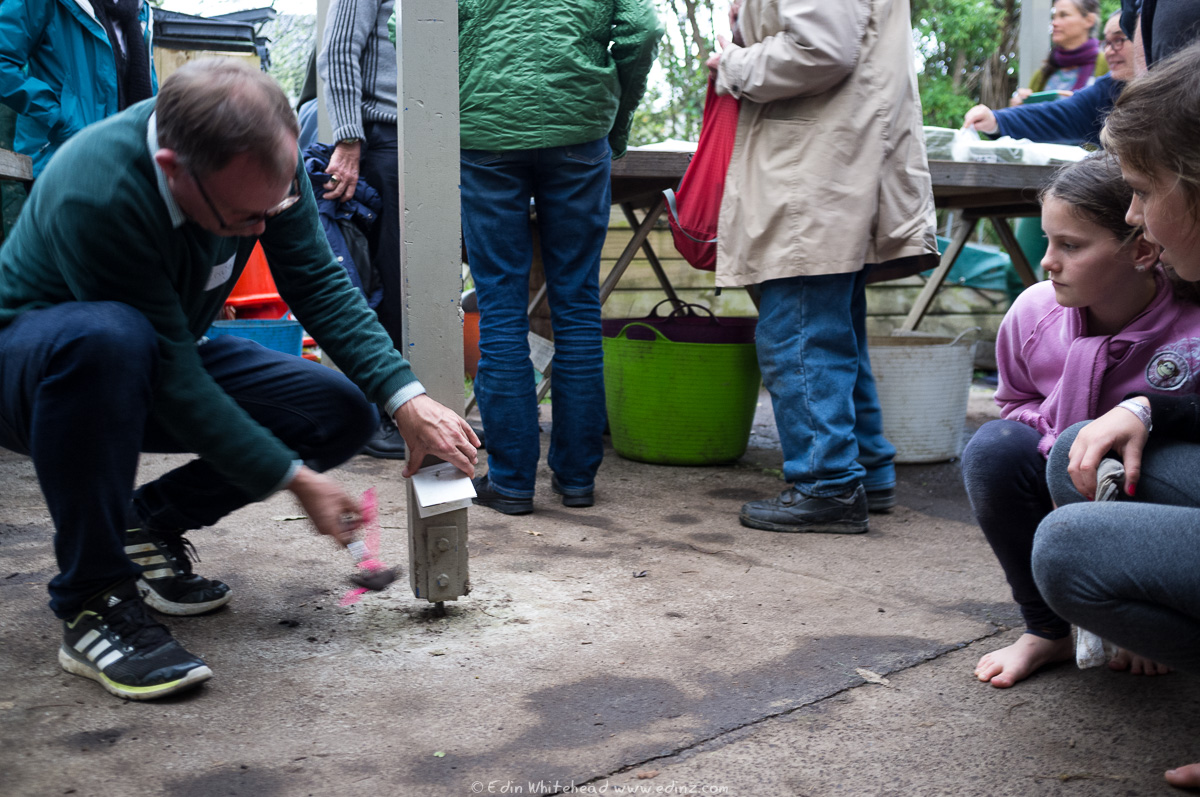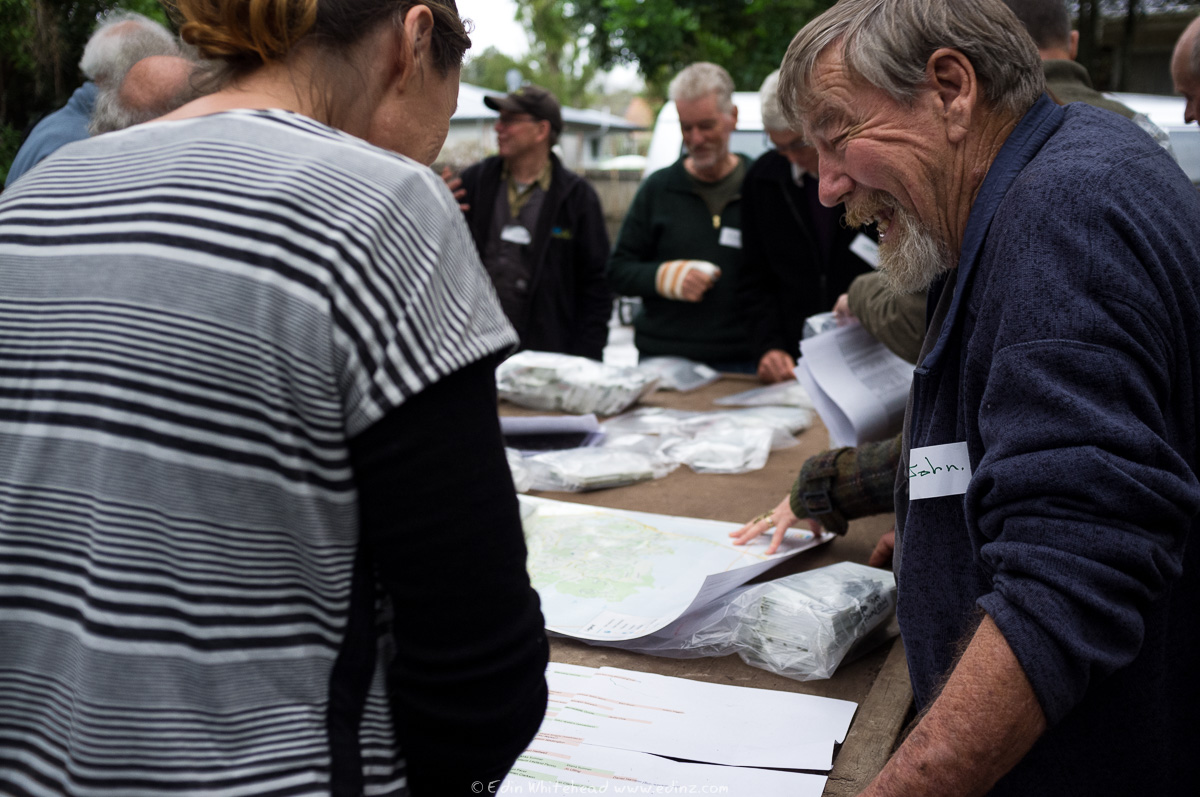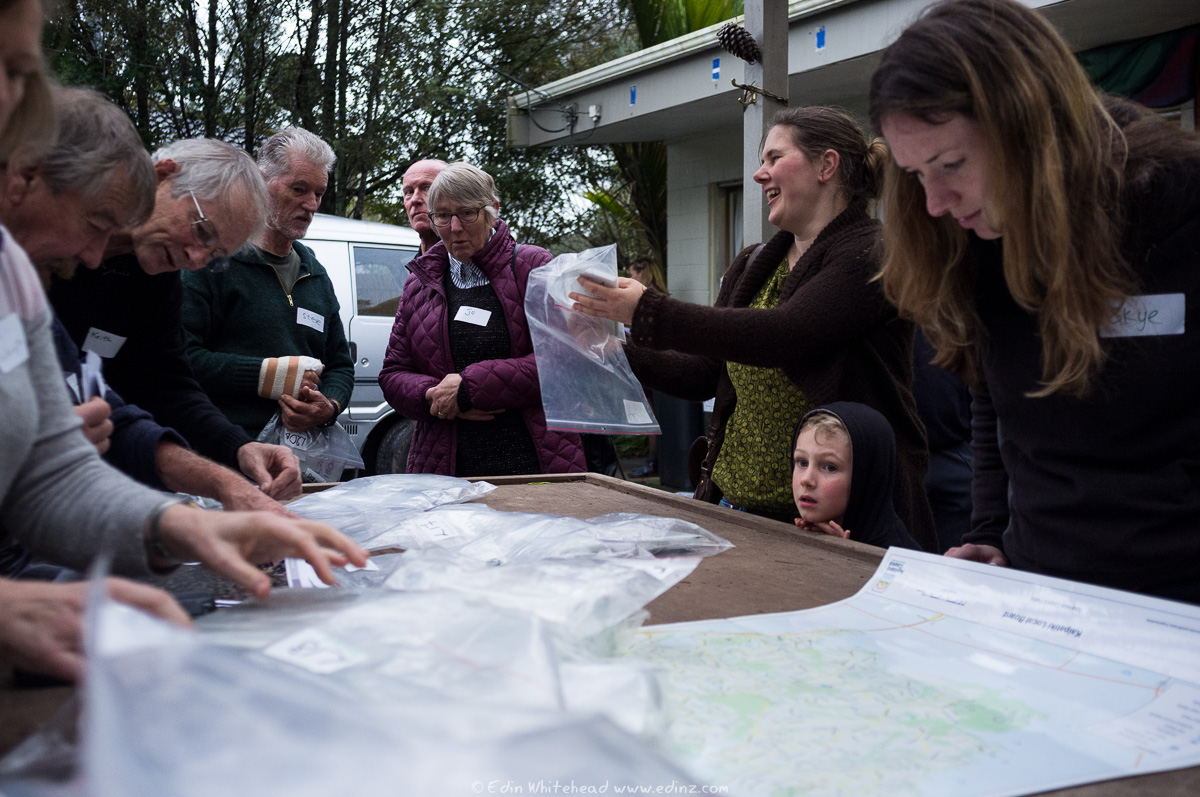 I went along to the opening session to take some photos and pick up my lot of chew cards. It was great to see so many people there, keen to get started with the project. There were a lot of questions raised about the next steps – but the monitoring needs to be done first so that the best action plan can be made! Community conservation efforts like this one are going to be a big part of our push towards Predator Free 2050. It's a lot to co-ordinate! But if we do it well, the rewards will be massive.