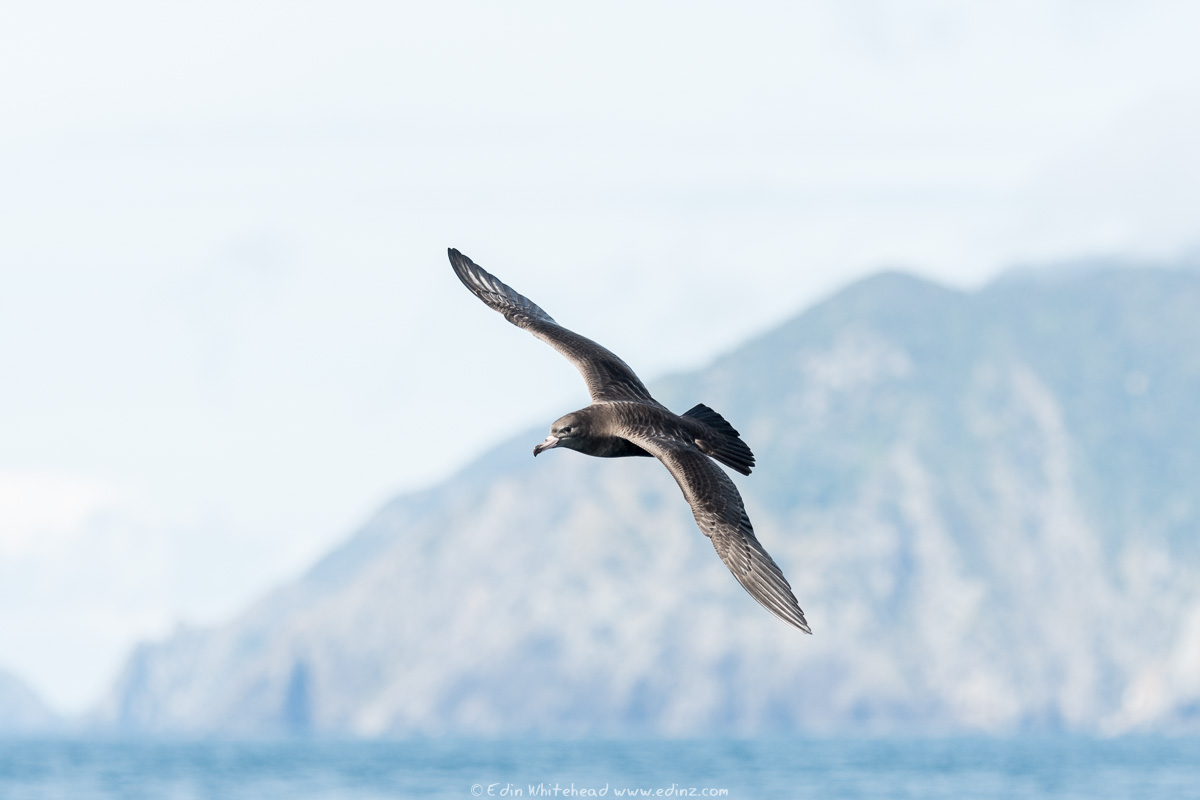 Although my research is focused on Grey-faced petrels, I've got to know the other seabird inhabitants of the Hauraki Gulf quite well this year. These sleek birds – Flesh-footed shearwaters – are one I've also had the pleasure (and pain) of getting close to. They're beautiful. And vicious. I've got a good scar from helping out with an annual burrow-check recently. But I'm one of those people who thinks that it's only fair that the birds get their own back on us meddling scientists interrupting their lives every now and then.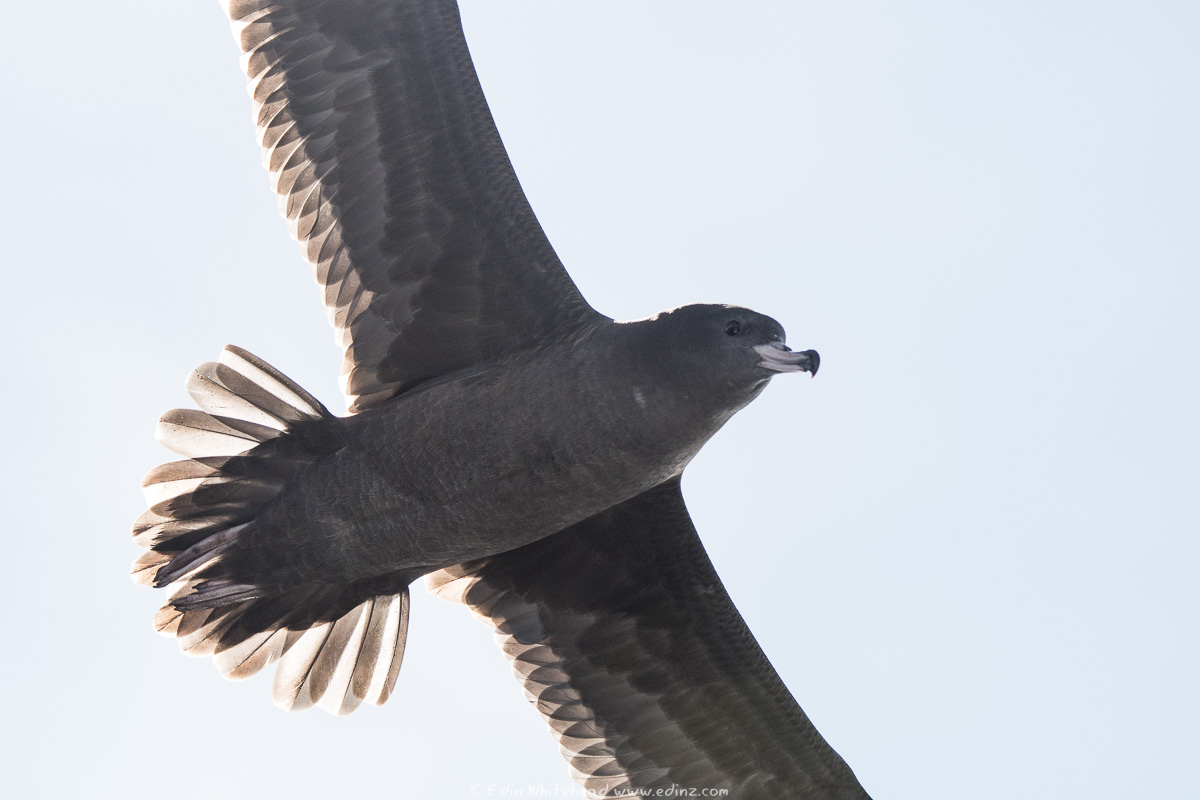 I marvel constantly at seabirds, particularly petrels and shearwaters. That much is probably obvious. But these birds are truly spectacular. They undertake massive migrations to the north Pacific when they're not breeding, covering huge distances at pretty impressive speeds. To feed, they plunge up to 30m into the water to pursue fish, flying just as gracefully underwater as they do above it.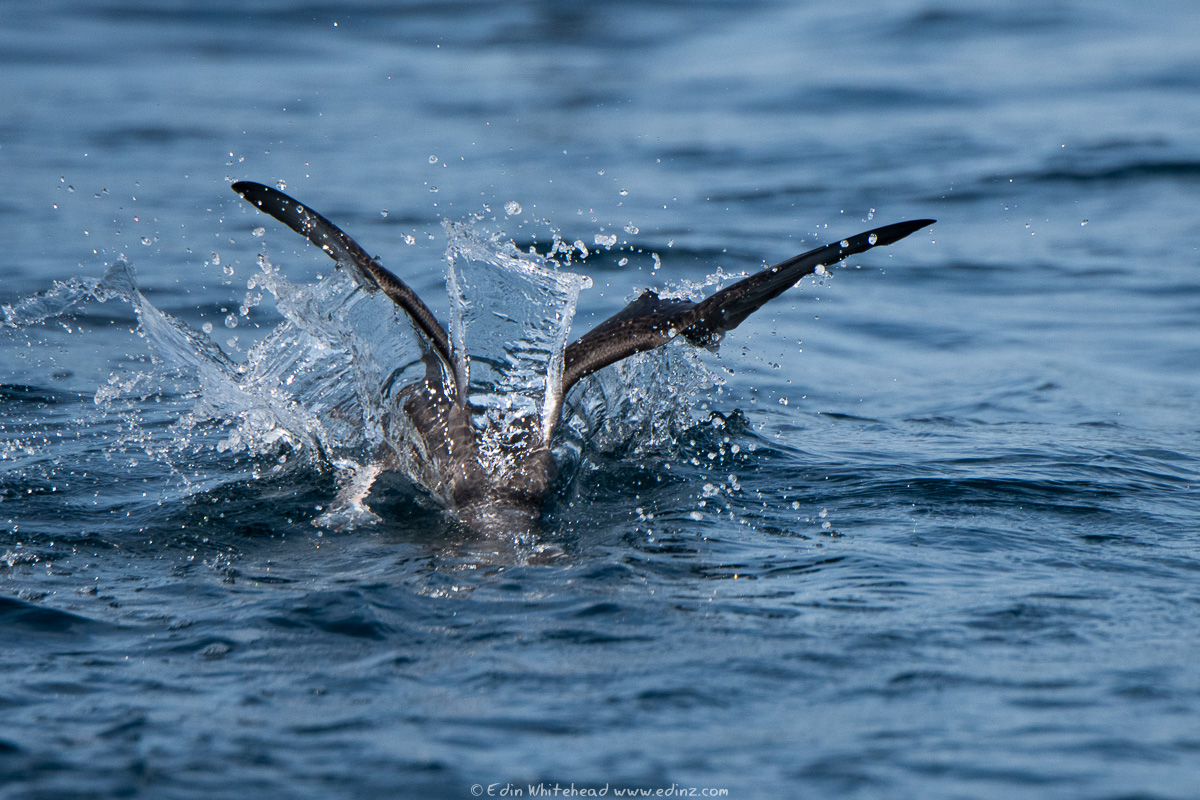 Flesh-footed shearwaters are considered threatened in New Zealand and Australia. The biggest risk to their survival is interacting with fishing vessels – chasing baited hooks to their doom and regularly showing up as by-catch. They're also particularly suffering from plastic ingestion on Lord Howe Island – although we don't know as much about how much this problem impacts the New Zealand population.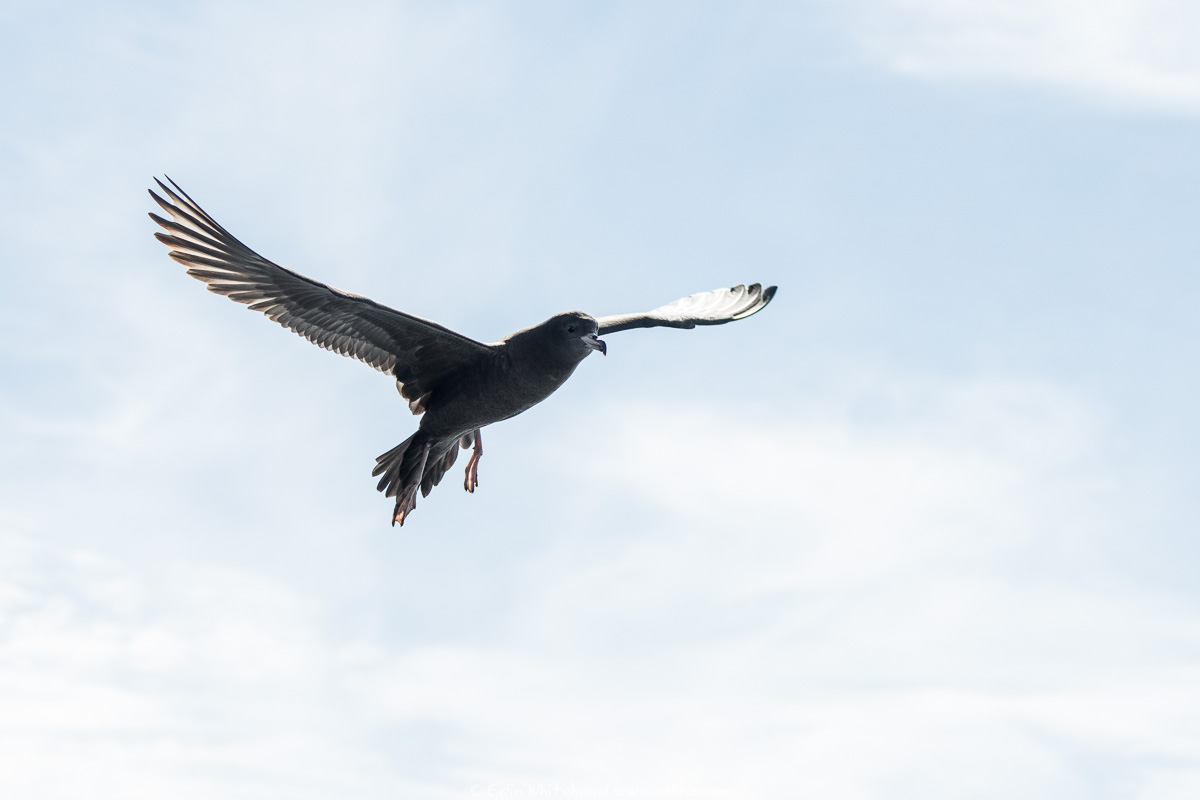 It's honestly a delight to see these birds in their element. Their graceful acrobatic flight is something photos just can't do justice to. But I like to give it a good go anyway. Every time I'm out in the Hauraki Gulf  I'm reminded of just how lucky we are to live in the seabird capital of the world, home to so many beautiful birds!